The Leftists LLamas
I never knew the LLama Butchers were leftists. I bet those pinko commie sob's are even camped out in Crawford. And before Steve-O starts saying "We aren't leftists, promise we aren't".
I saw the LLama Butchers listed as lefties on Unpartisan.com Political News and Blog Aggregator, since it's on the interweb it must be true.
The proof is in the picture (click to enlarge):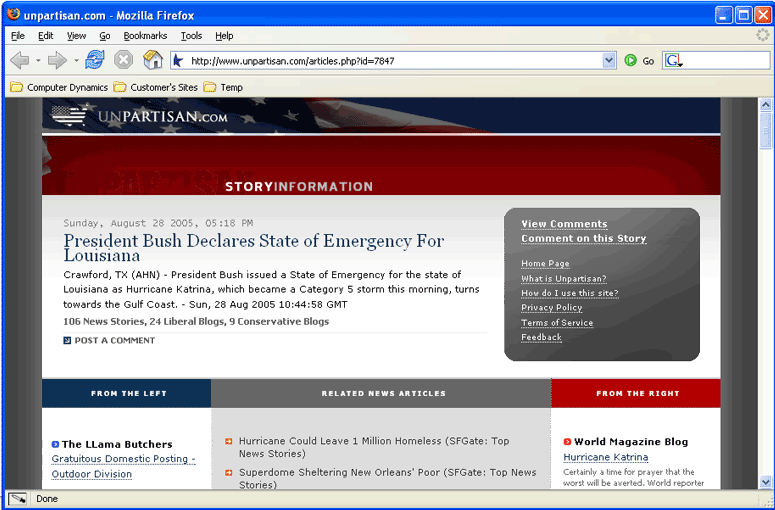 Our Comrades new logo is stunning.




Is it me or is Steve-O starting to resemble somebody else?
<! -- End Body of Page -->