Potty Training Made Easy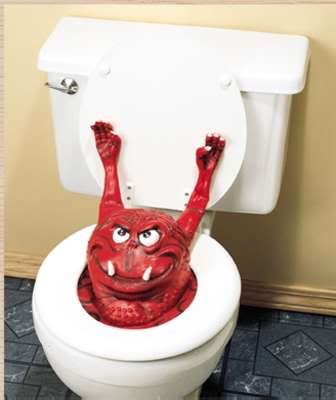 Via Amazon: Scare the crap out of your family and friends with the Toilet Monster! Halloween isn't the only time for scary fun! Painted, rubberized Toilet Monster easily attaches or detaches to your toilet seat in seconds with 8 built-in suction cubs. It's nearly impossible to tell it's there under the lid, waiting to shock your unsuspecting victim!...
I think I'll purchase couple of these when the time comes; they really ought to help with junior's potty training.
<! -- End Body of Page -->