Gratuitous Melissa Theuriau Posting Week Seven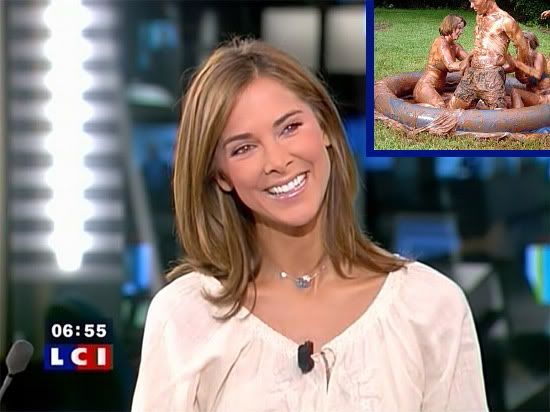 When you read a line such as this:

Since I'm getting ready to board an airplane tomorrow, I've been packing and practicing my pudding wrestling techniques by watching Christina Aguilera videos.
One can't help but say, Why yes Melissa dreams really do come true.

Warms the heart doesn't it?
<! -- End Body of Page -->