Paris is burning...
It's a given that I have a warped sense of humor. So you really shouldn't find it surprising that when somebody mentions Paris burning I get amused.
Not amused that folks in France are being subjected to riots, nah, that's not terribly funny. It's the random thought that keeps popping into my mind:
Paris has burned plenty of guys: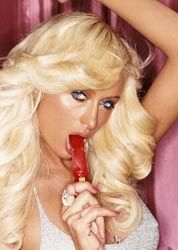 And it's going to keep on burning everytime they take a leak.
Maybe Valtrex will help ease the sensation and stop the frequent outbreaks.
<! -- End Body of Page -->